Building achievement: The winners of the Scotland Building and Housing Apprentice Awards 2016
APSE Scotland is pleased to announce the winners of the 2016 Building and Housing Apprentice Awards.
Celebrating achievement, the Scottish Apprentice Awards are a great way of recognising the hard work and dedication of those people just starting out in their careers. More than ever, apprentices are vital to developing and maintaining the building and housing sector, and their work deserves the recognition that this award offers. This year, amid strong competition, all the finalists have proved themselves by demonstrating exceptional skill, a strong work ethic, and an unwavering enthusiasm to learn more. They are undoubtedly outstanding individuals with bright futures ahead of them.
APSE's Chief Executive Paul O'Brien said, 'I'm extremely impressed by the calibre of this year's finalists. It always amazes me to hear about the achievements and skill of the apprentices, and it seems that the entries we receive improve each year. This year's finalists are highly dedicated individuals, committed to their personal and professional growth, and this shows through the hard work they do in their apprenticeships. Celebrations like this also show how the councils supporting these finalists are setting a benchmark for other organisations by encouraging apprentices to reach their potential, like these individuals. Both the finalists and their councils should be very proud of themselves.'
Congratulations to all the winners and finalists!
Sponsored by CMS Windows and Mears Group PLC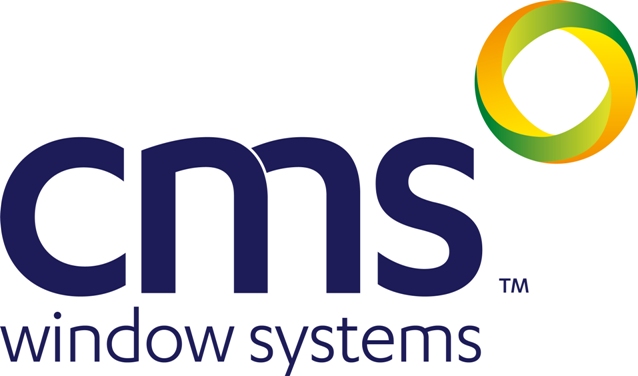 Finalists and winners:
1st year nominees (sponsored by Mears Group)
Michael Spence, Plumber/Heating Engineer, Aberdeen City Council
Allan Campbell, Electrician, East Dunbartonshire Council
Ryan Fair, Plumber, Fife Council
Darren McLeod, Painter and Decorator, West Dunbartonshire Council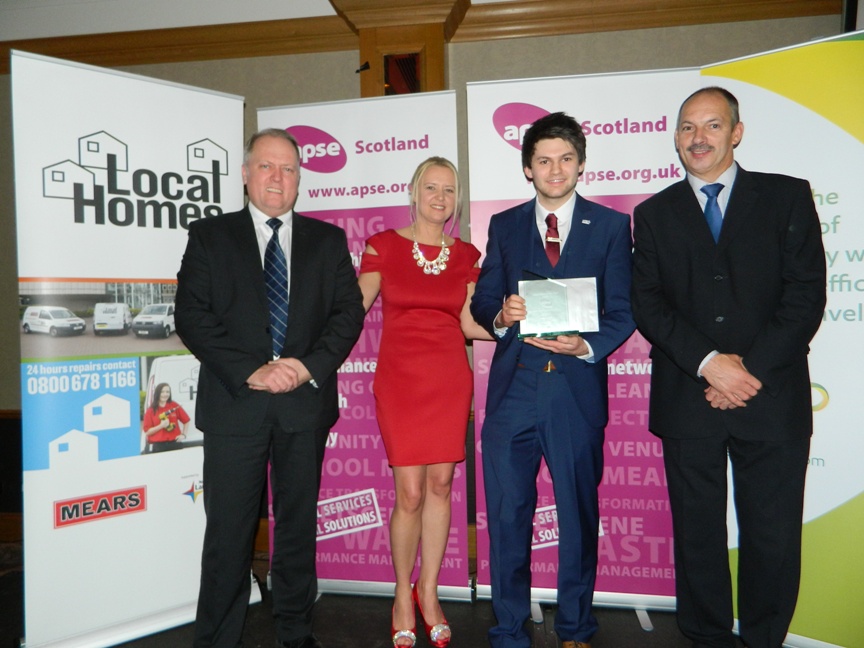 Winner: Ryan Fair, Plumber, Fife Council
2nd year nominees (sponsored by Mears Group)
Graeme Baird, Electrician, Aberdeen City Council
Liam Brawls, Plumber, Dumfries and Galloway Council
Lewis McKerchar, Plasterer, Fife Council
Ronnie Paterson, Plasterer, South Ayrshire Council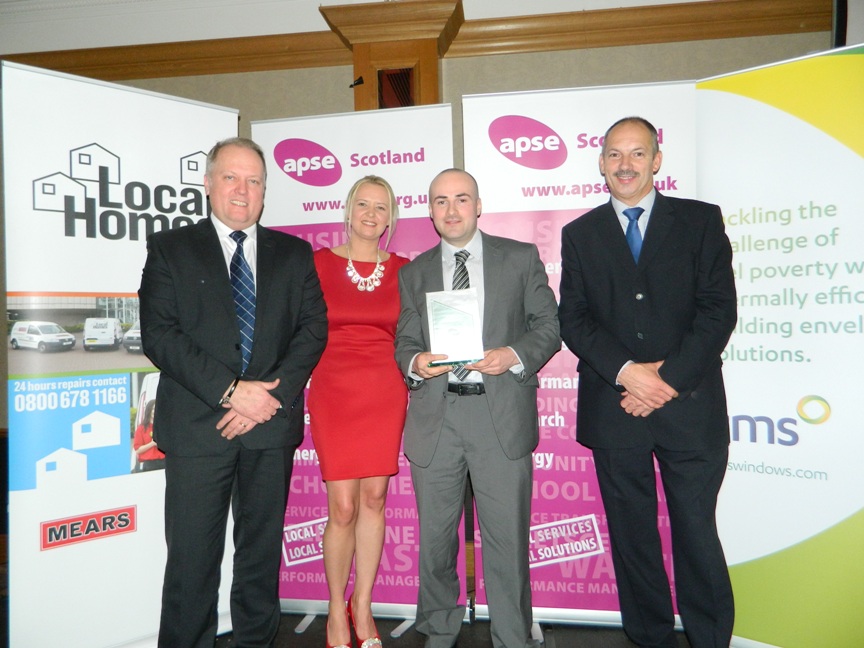 Winner: Graeme Baird, Electrician, Aberdeen City Council
3rd year nominees (sponsored by Mears Group)
Connor Waddell, Plumber, Clackmannanshire Council
Alastair McLean, Joiner, Fife Council
Lewis McFadyen, Electrician, Fife Council
James Hamilton, Joiner, Mears (North Lanarkshire Council)
Adam Cairney, Joiner, North Ayrshire Council
Jamie Edwards, Plumber, West Lothian Council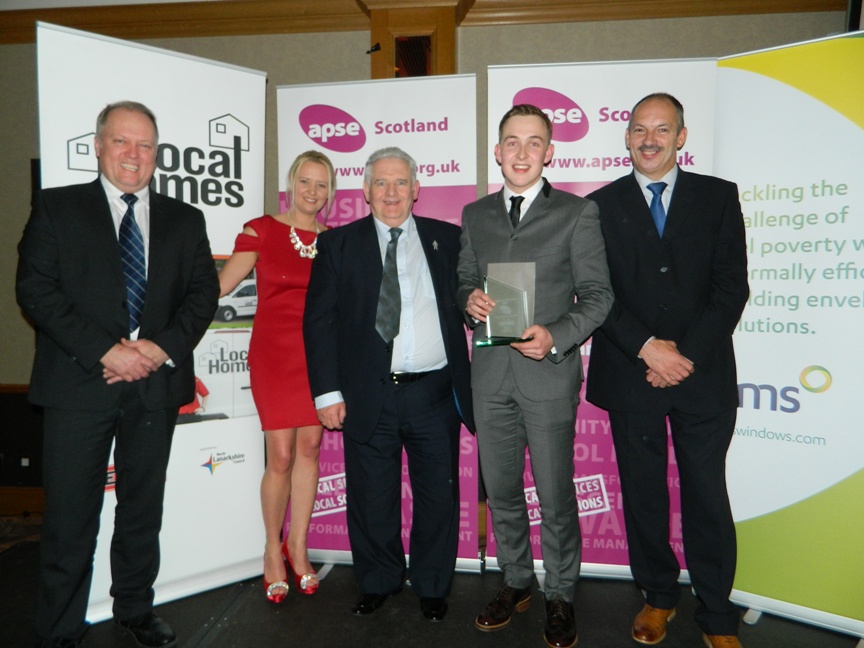 Winner: James Hamilton, Joiner, Mears (North Lanarkshire Council)
4th year nominees (sponsored by Mears Group)
Shane Steenson, Electrician, Dumfries and Galloway Council
Emily Whitecross, Plumber, East Lothian Council
Greig Brickstock, Plasterer, Falkirk Council
David Locke, Service Engineer, Mears (North Lanarkshire Council)
Tony Perkins, Joiner, South Lanarkshire Council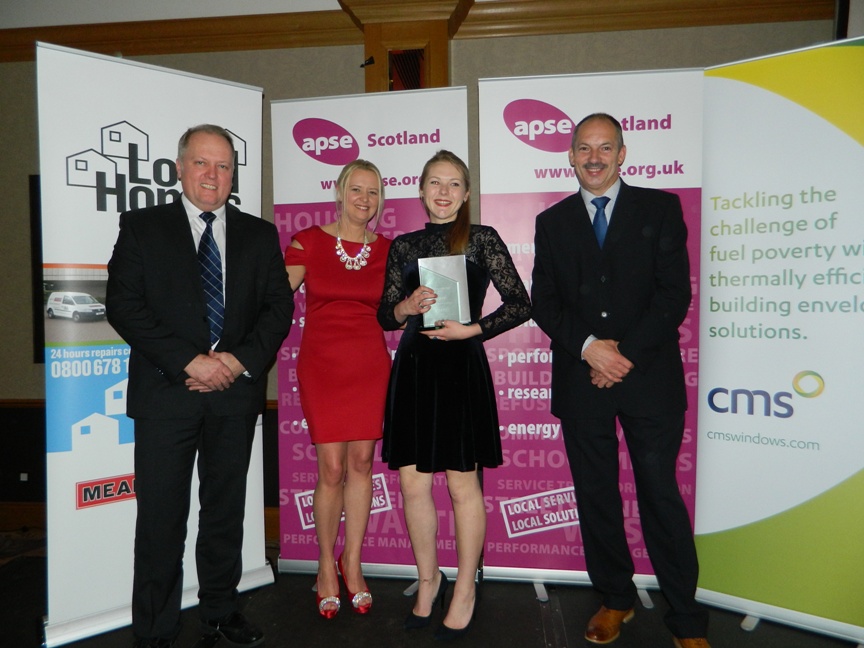 Winner: Emily Whitecross, Plumber, East Lothian Council
Non-trade nominees (sponsored by CMS Window Systems)
Andrew Rae, Quantity Surveyor, Dumfries and Galloway Council
Scott Findlay, Quantity Surveyor, Dundee City Council
Donna Smith, Quantity Surveyor, Fife Council
Frances McClarence, Quantity Surveyor, Fife Council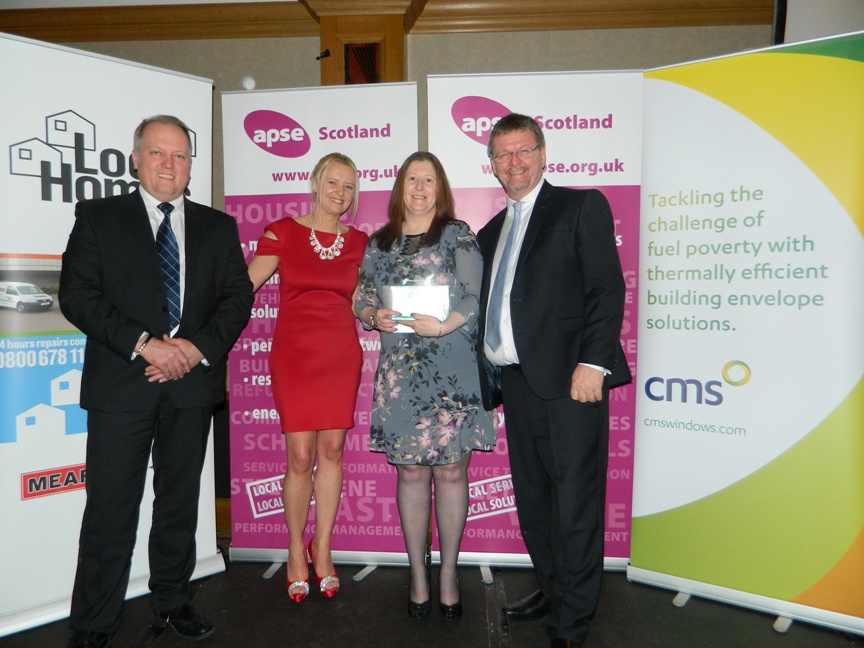 Winner: Donna Smith, Quantity Surveyor, Fife Council