Sarah Watts, CEO, and John Leaver, Marketing and Framework Director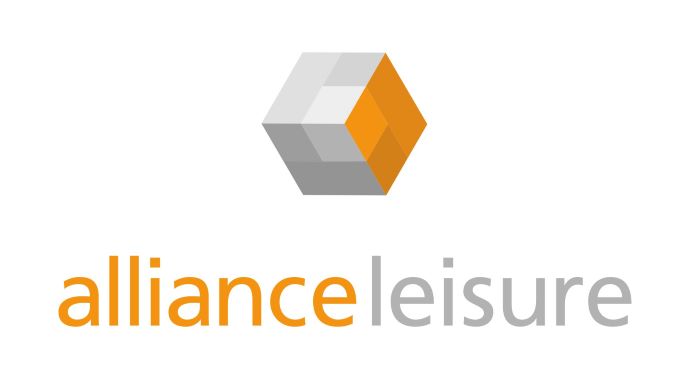 Leisure development specialist, Alliance Leisure, is gearing up for its next phase of growth with the promotion of marketing specialist John Leaver to its Development Board. The strategic move comes as the company prepares to deliver more than £500 million worth of leisure projects across the UK as the sector looks to align more closely with health and wellness and meet its sustainability targets.
Leaver, who previously held the position of Head of Marketing, will now serve as the Marketing & Framework Director, working alongside other directors to further establish Alliance Leisure as the premier leisure development partner in the UK. Leaver's new position also leads to a change in title for Paul Woodford, who assumes the role of Strategic Engagement Director. The company aims to leverage Leaver's expertise and years of experience to ensure continued strong growth.
"Having worked for Alliance for 17 years, I sometimes feel like a stick of Blackpool rock - if you cut me in half you'd see Alliance Leisure running through me. Our services have evolved over the years, but the core of Alliance remains the same – to deliver innovative buildings and environments that promote physical activity, are relevant to the audiences they serve and ultimately deliver maximum benefits to partners, clients and the public," says Leaver.
Transforming leisure across the UK
Alliance Leisure has a proven track record in leisure transformation, having already delivered 220 developments representing over £300 million of investment in local authority leisure facilities. The company's focus on innovation and driving positive change in the sector has been instrumental to its success. In his new role, Leaver will drive the marketing strategy to support Alliance Leisure's growth and maximise the potential of the UK Leisure Framework (UKLF).
Collaborating with Denbighshire Leisure Ltd (DLL), the UKLF has the potential to deliver up to £2 billion worth of leisure projects across the UK. The UKLF is a proven tool in bringing modern, inclusive and fit-for-purpose sports and leisure facilities to market, from ambitious new build and refurbishment schemes to smaller, but no less impactful projects such as 3G pitch installations and outdoor gyms.
"The leisure sector needs to adapt and align with health and wellness trends to cater to the changing needs of consumers. We recognise this shift and bring innovation to the traditional leisure market, providing added value in affordability, cost certainty, risk reduction and speed of delivery," says Sarah Watts, CEO of Alliance Leisure.
"We work with local authorities and leisure trusts to develop sport and leisure facilities that deliver against a wide range of objectives from creating more active populations and better engagement with disengaged groups to contributing to the physical fabric of communities and providing a sense of civic pride."
Alliance Leisure has an extensive pipeline of projects coming up, which encompass a wide range of facilities, including spas, tenpin bowling, skateparks, fitness centres, soft play areas, climbing walls, outdoor pitches, swimming pools, waterparks and changing facilities.
In addition to developing innovative new facilities, Alliance Leisure also supports leisure operators with comprehensive sales, marketing and training services through its TA6 brand. The company works with over 250 leisure sites each year, offering programmes to increase income, develop staff and improve the health of local communities.
Levelling Up communities through leisure
With the majority of the UK's leisure centres built in the 1970s, far too much of the nation's leisure stock is outdated and struggling to meet the needs of today's communities. Alliance Leisure is dedicated to reinventing and growing public leisure, both now and in the future. As part of this, the team is committed to helping local authorities across the UK drive economic growth and urban renewal via the government's Levelling Up agenda.
At the start of the year, the government announced that more than £300 million will be injected into leisure and wellbeing developments, thanks to a number of successful Levelling Up Fund (LUF) bids. The investment allocation is part of a total £2.1 billion round two 'levelling up' investment fund introduced to help tackle regional inequalities.
Alliance Leisure is delivering a number of LUF projects. These include building a new wellbeing hub in Caerphilly, Wales, after Alliance Leisure supported Caerphilly County Borough Council in its successful bid for £20 million. Procured through the UKLF, the flagship leisure and wellbeing hub will offer a range of facilities to support health, wellbeing and community cohesion.
The development is a key part of the council's wider Sport and Active Recreation Strategy which aims to get more people, more active, more often. It also forms part of a major regeneration blueprint for Caerphilly town centre
called the Caerphilly 2035 Place Making Plan – as well as the wider £500+ million place shaping programme for the county borough. Alliance Leisure is involved in the delivery of several other leisure projects made possible by the first round of LUF, including a £24 million new-build development on behalf of North East Derbyshire District Council, and Mablethorpe Leisure and Learning Hub which is due to open in the summer of 2024.
A sustainable future
Creating a sustainable model for public sector is critical. With a significant portion of district and unitary councils' direct carbon emissions attributed to public leisure facilities, there is a pressing need for energy efficiency and
reducing carbon footprints. Through its participation in the Public Sector Decarbonisation Scheme (PSDS), Alliance Leisure has supported councils in becoming more energy-efficient, reducing emissions and contributing to the
government's net-zero targets.
To date, Alliance Leisure has delivered multiple PSDS funded projects with a combined value of more than £30 million. The company has made energy efficiencies at 23 leisure venues in partnership with 10 councils. It has
delivered 60 per cent carbon saving across an initial 10 leisure centres as part of the PSDS, which equates to 2.1k tonnes of CO2 reduction per annum as well as a 15 per cent cost reduction for the leisure operators. By working
collectively, suppliers, operators and contractors are taking significant steps towards creating a more sustainable leisure industry.
To support its sustainability and growth, Alliance Leisure has partnered with Roster, an emerging technologies Web3 education business. This collaboration demonstrates the company's commitment to innovation, continuous learning and staying ahead of industry trends. By harnessing the power of emerging technologies, Alliance Leisure and Roster aim to drive evolution within leisure development, ensuring the continuation of
exceptional service delivery to clients.
Leaver comments: "The world is changing and it's changing fast. Web3 and blockchain technologies are presenting opportunities to improve data efficiencies and securities at all levels of the supply chain whilst AI and machine learning are driving faster and more informed decisions that have the potential to reduce costs and improve delivery times. As a forward thinking innovator within the leisure development space, it's vital that the Alliance team recognise the possibilities and understand how technologies might be applied to drive efficiencies and improve outcomes, both for our own business and for our clients."
Alliance Leisure remains committed to evolving public leisure, promoting sustainability and driving innovation by helping the sector to align with health and wellness. Working with local authorities to develop modern, inclusive and sustainable sports and leisure facilities, Alliance Leisure will continue to improve public health, foster community engagement and contribute to economic growth and urban renewal across the UK.
• To find out how Alliance Leisure can help you meet your business objectives, email info@allianceleisure.co.uk or visit https://allianceleisure.co.uk/